Production
Factory Introduction
Shenzhen Radiance Technology Ltd, the affiliate of Shanghai Mobiltek, founded in August 10, 2012, provide services of SMT, TEST, ASSY, OEM. The business undertakeing mainly includes mobile phone, GPS, MID etc. It is equipped with 4 brand new Siemens D series SMT production lines, 6 automatic computer test line, and 4 assembly lines. SMT capacities are of 528000 points per hour.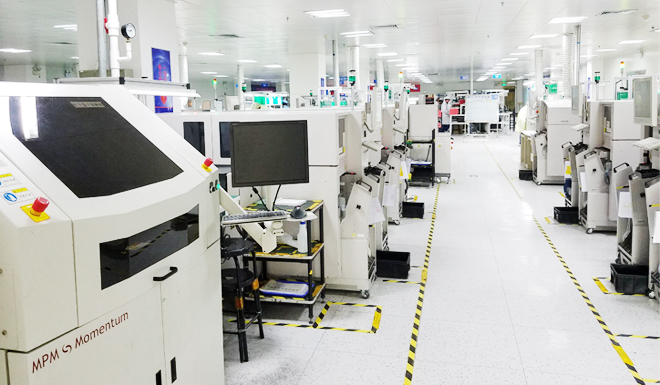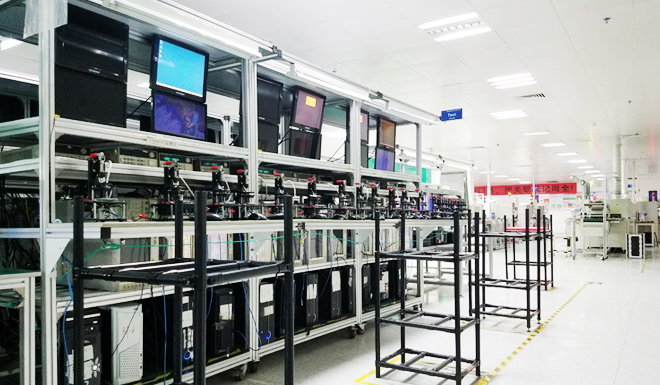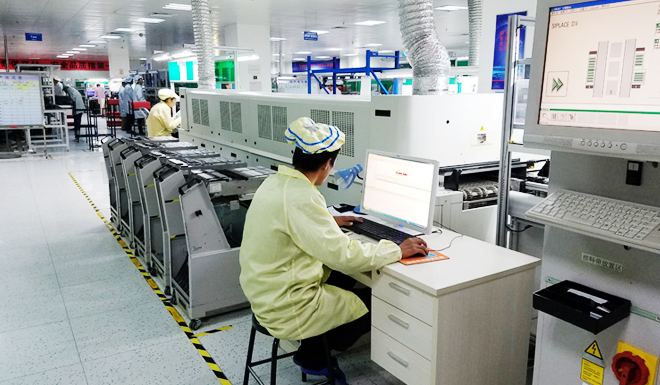 Production Capacity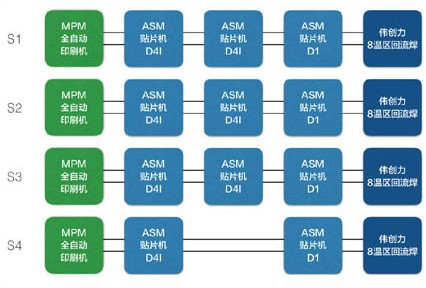 Capacity: Mobile phone production capacity of 457K per month. Module production capacity of 1830K per month. The number of SMT can reach to 302 millions points per month.
Process Capability: POP process QFP BGA the minimum recognition distance is 0.4mm. The minimum size for the CHIP component mount 01005 inch. The minimum size for the CHIP component mount 01005 inch. Single / double PCB production.
Professional Equipment: SMT:MPM Momentum+ D4I +Vitronics Soltec XPM3M Siemens mounter. TEST:8960 with test instrument + Agilent programmable power +CMW500 (4G). Assembly line: 2 line +2 line (27 meters).
Number of production line: 4 SMT production lines; 6 TEST production lines; 4 assembly lines
Business Scope: We undertake all kinds of electronic products, mainly including the mobile phone main boards, GPS boards, TV set-top boxes, tablet computers, GPS trackers, LTE modules and automotive electronics modules.
Quality Certification: ISO9001 ISO14000 TS16949